Letters from the Road: Atami, Japan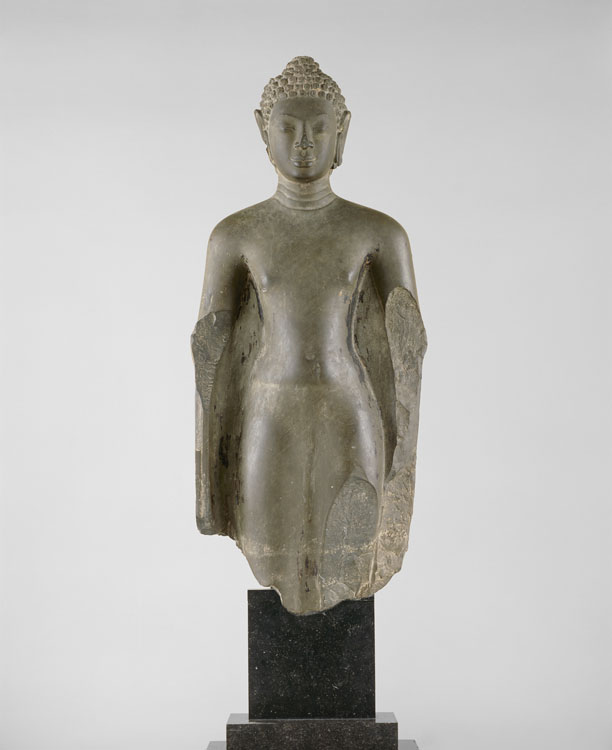 SAM Exhibition Designer, Chris Manojlovic, recently returned from two weeks in Japan, where he and Collection Care Manager, Julie Creahan, were traveling with SAM's exhibition, Luminous Jewels: Masterpieces of Asian Art from the Seattle Art Museum. The show, comprising highlights from SAM's Asian art collection, is currently on tour in Japan. As couriers, Chris and Julie's role was to oversee the safe handling of the collection during its de-installation and packing at one venue, transportation, and installation at the next host institution. This is correspondence we received from Chris when he was on the road.
Natasha Lewandrowski
Curatorial & Museum Services Coordinator
DATELINE ATAMI
MAY 19, 2010

Luminous Jewels just closed at the Museum of Art (MOA) in Atami. Julie Creahan and I are here working with Yomiuri Shimbun, the organizer for the Japan tour.
We have completed the de-installation of the exhibition in Atami and all the objects are packed and ready for transport to the final stop in Fukuoka. We worked for four days checking the condition of the 98 objects, and packing them for the next leg of the journey. Katsuya Yashiro, from the MOA curatorial department, worked with us Sunday through Wednesday during the process. Today is Thursday and while we take to the road Yashiro works to meet the Friday deadline for the next exhibition.
Julie and I have no command over the Japanese language. Fortunately the communication barrier was eased by Yashiro and Takashi. That gap did make for humorous interactions however. The art transporters were all set with the rigging to lift the Thai Buddha and Yashiro asked if it was okay to begin the lift. I answered "Hai" ("yes" in Japanese) while Yashiro heard "high" in English. As we both motioned with our hands to lift up and he replied, "Not too high!" I think we were the only two who realized the pun!
After 4 days of misty Seattle-style rain in Atami the sun is finally out and the coast is clear. If we are lucky we will see Fujiyama on the way out of town. If not I'll know how visitors to Seattle feel when they spend five days in Seattle and miss Mount Rainier.
ON to Fukuoka!
Chris Manojlovic
Exhibition Designer, SAM
Standing Buddha, 7th – 8th century, Grayish blue limestone, Height: 44 in., Thai. Thomas D. Stimson Memorial Collection and Hagop Kevorkian