K-12 Student Responses to Calder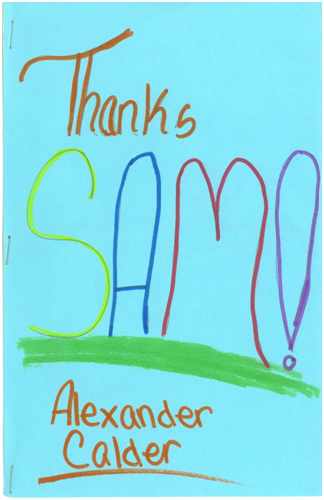 Nothing is more rewarding to a museum educator than seeing the positive impact of your programs on students. During the six month run of Alexander Calder: A Balancing Act more than 9,300 students visited the SAM's galleries and experienced Calder's work in person. Students learned about how he used geometry and math to create beautify balanced sculptures and created their own works of art out of wire and recycled materials in the museum's art studio spaces. Here are some of our favorite thank you notes and quotes from students who visited the exhibition.
Inside: "Dear SAM. This was my first visit to the Seattle Art Museum and I enjoyed it! I learned a lot yesterday about Alexander Calder! It was very kind of you to give my class and I a very interesting tour … I hope I get to visit the Seattle Art Museum sometime in the future!"  – 6th grade student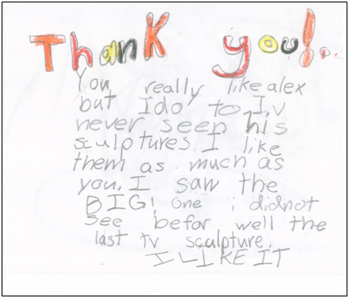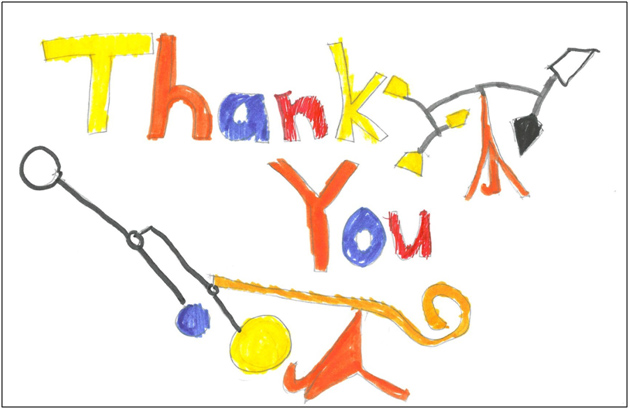 Inside: "Thank you so much for being the docent for half our class. I loved how you enjoyed explaining the mobiles, stabiles, paintings and etc. My favorite artwork from the Calder exhibit was the collection of small stabiles. I like the small stabiles because they were very cute and look like collectables." – 6th grade student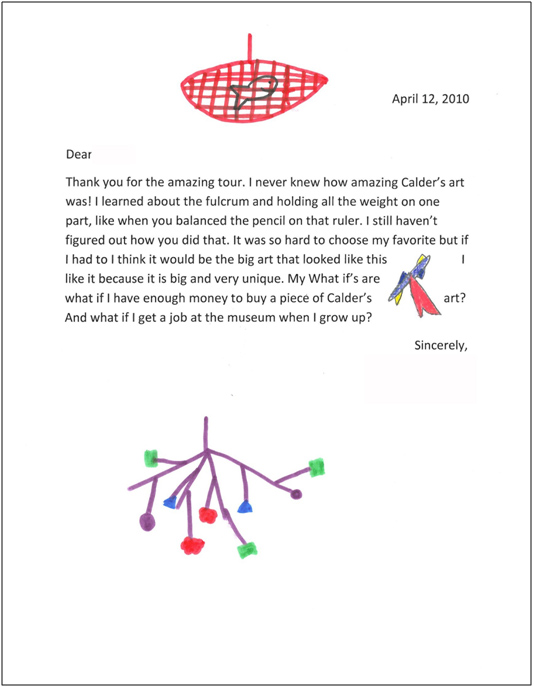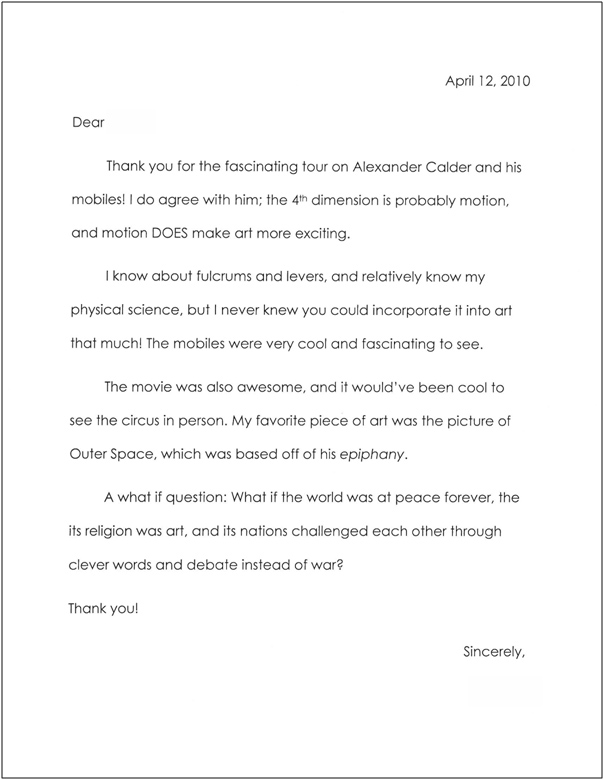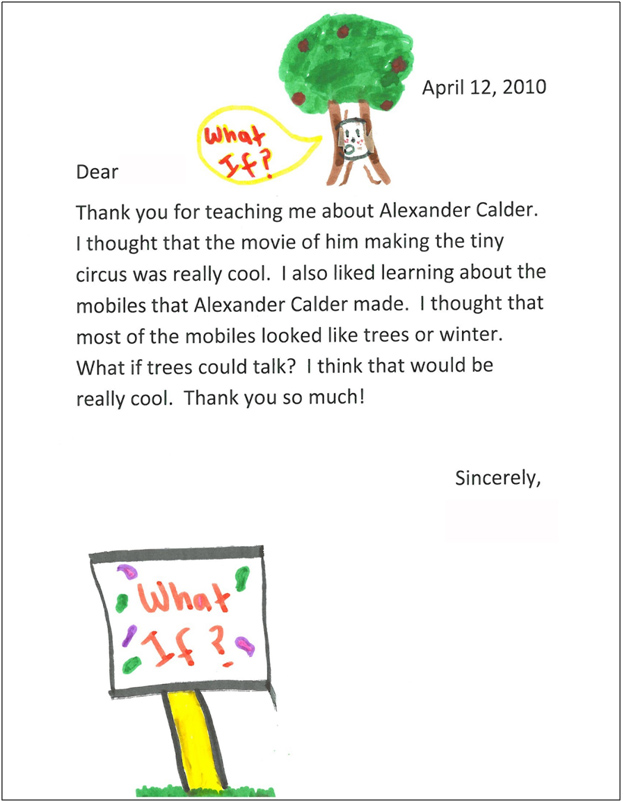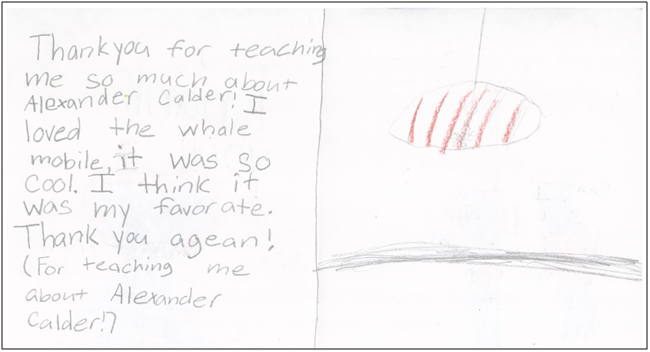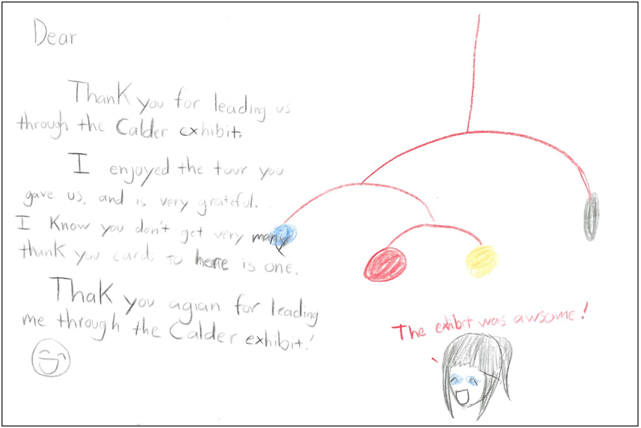 SAM's School and Education Programs Department is excited to create dynamic opportunities for K-12 students to experience our upcoming exhibitions Picasso: Masterpieces from the Musée National Picasso, Paris and Nick Cave: Meet Me At the Center of the Earth. Want to learn more about K-12 school programs at SAM? Email us at tours@seattleartmuseum.org.
Jenn Willson, Manager of School and Educator Programs