Celebrate Miró with SAM at Community Night Out!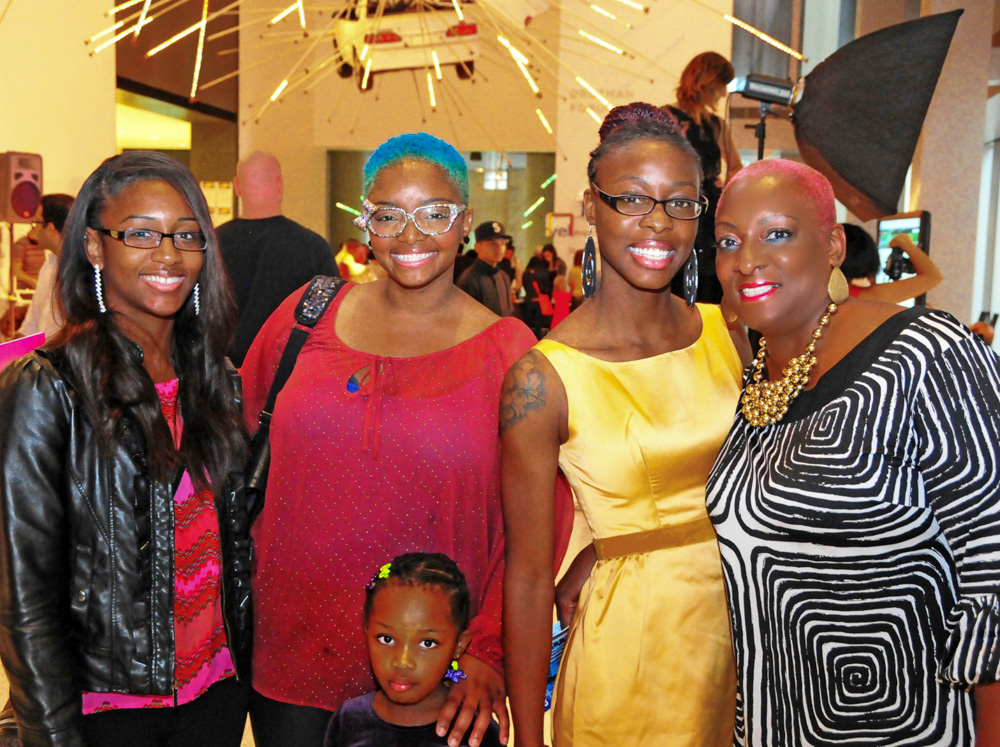 From live music, to dance lessons, and great art, Community Night Out at Seattle Art Museum has something for children, young adults and whatever classification of other adults there is for a non-young adult like me. I think childish-adult would be fitting, not that it's a bad thing and I'll tell you why.
I'm looking forward to nerding out at SAM with the night's diverse performances and activities. There's nothing like cutting loose and enjoying the simple things in life. Remember how great it was to be a kid? You didn't have to know how to move your body to dance and you didn't have to know great art to know your art was the best, mostly because mom or dad said so.
The cutest thing I've seen in a long time, aside from photos of babies, puppies and kittens, is the work a group of children at Early Masters has hanging in the Community Corridor inside SAM. Inspired by the works of Miró, which you can see for yourself in Miró: The Experience of Seeing. They've reminded me why being a kid was so great!
As a result, you'll likely catch me and a couple of friends making a silly painting with Ryan Henry Ward and Xavier Lopez Jr., making a clay sculpture with Sandra Farmer for home décor, or rewriting history with Storme Webber.
The one thing I will be missing out on is the teen-only Art Lab kickoff, which features a tabletop moviemaking workshop and the exclusive screening of all films made. Young adults looking to find a space to vibe with friends, or make new friends, should look no further. To think, I could have been the next Scorsese!
After I stuff my masterpieces of art into my satchel, I'll shuffle over to catch A Cedar Suede beat, who not only have a mean accordion and violin player, but they're sound is so diverse and distinct that one moment you'll hear an afro-Cuban beat you're moving your feet to and the next second you're pondering if you're catching a hint of bluegrass in the same song. #musicnerdproblems
Speaking of happy feet, Flamenco Seattle is sure to show you a thing or two when it comes to tearing up the dance floor. In true flamenco fashion, their emotionally intense guitar playing, foot stamping, and hand clapping will take your breath away. I'll likely consider bringing along an oxygen tank because they'll also have flamenco dance lessons throughout the night.
If your jam is something more contemporary, DJ 100proof is sure to have the right mix to get you groovin' and moving. I've seen this cat keep a room cool, calm, collected, but I've also seen him turn venues into a madhouse dance party. Why not grab a drink at Taste Bar and see what way your your friends sway?
On the complete opposite of madhouse, I'm looking forward to taking Nathan Vass' My Favorite Things tour through SAM's galleries. This was a pleasant surprise on the night's bill. Not only because I know Nathan to be one of the nicest and most considerate people I have ever met, but because he is a talented photographer who has a passion for the arts and a love for the community he serves while working as a Metro Bus Driver. He's also a huge film nerd.
If there's one thing events like Community Night Out have taught me it's that I can always forget my age and make room for the simple joys of life. Especially when it's free! After all, it's the little things in life that matter most, like candy for breakfast and cereal for dinner. 😉
– Carlos Garcia, Seattle Art Museum's Communications Coordinator