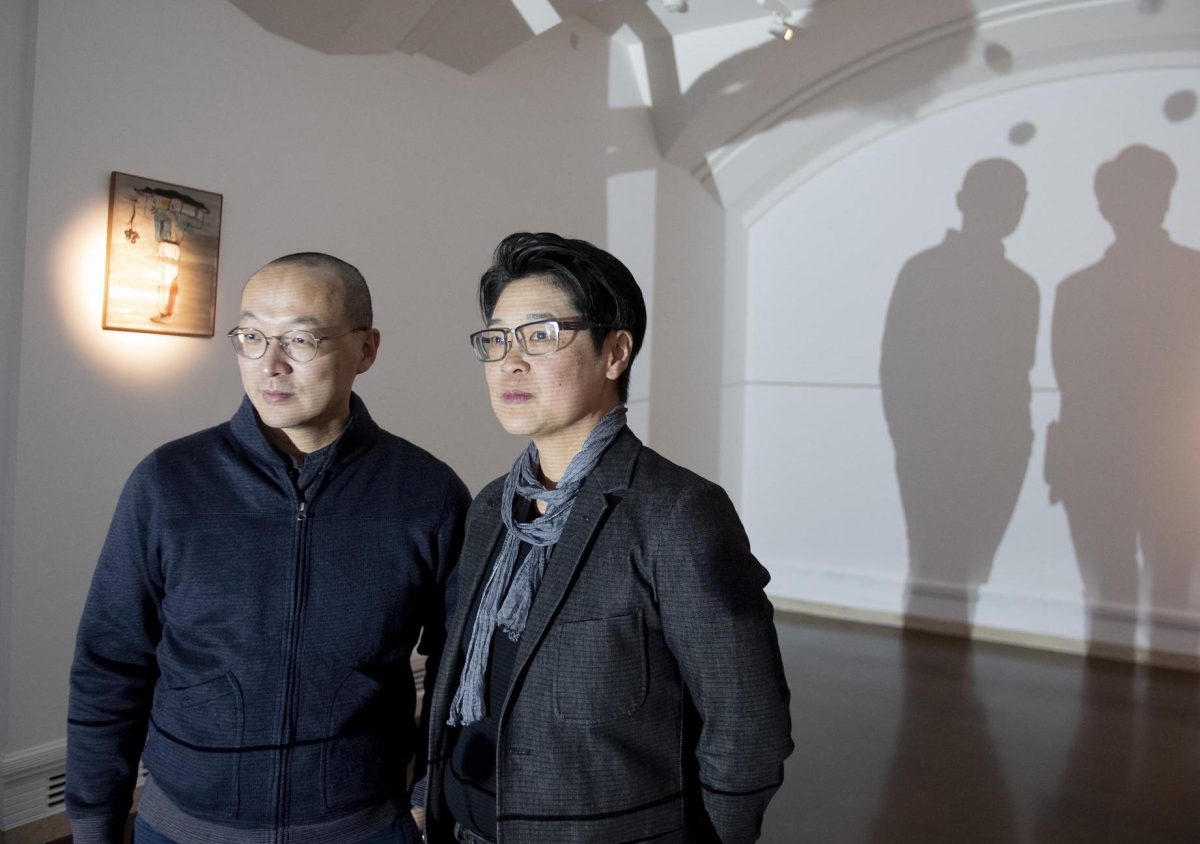 SAM News
Aesthetica Magazine features the Seattle Asian Art Museum exhibition Beyond the Mountain: Contemporary Chinese Artists on the Classical Forms, including quotes from their interview with FOONG Ping, SAM Foster Foundation Curator of Chinese Art. 
"Both poetic accents and metaphorical embodiments of what lies ahead, geographies appear majestically in Yang Yongliang's two 4K videos, The Return and The Departure. Here, the artist marries images of cities with organic material to create a kind of dystopia. 'Besides Yang's reference to Song Dynasty-era ink paintings, the images speak of Seattle, where new skyscrapers mushroom everyday,' Foong notes."
And check out SAM's video interview with another Beyond the Mountain artist, Lam Tung Pang.
Over at the Seattle Art Museum, Dawoud Bey & Carrie Mae Weems: In Dialogue is on view through January 22! Here's Faith Noh for the Seattle Medium on the exhibition that "showcases Black life in America."
"Seattle's Prince of Plastic": So Rachel Gallaher dubs artist Anthony White in this Seattle Magazine feature and interview. Don't miss his SAM solo show, now on view through January 29.
"The 'I Spy' nature of the paintings gives them a fun, gamelike quality, while the overcrowded canvases cause a sense of mental overwhelm — the work recreates the experience of navigating the full-throttle, consumeristic society we live in today. We hate ourselves for spending hours scrolling Instagram, yet we cannot put our phones down."
Oh, by the way, Seattle Magazine readers: Thank you for choosing SAM and SAM Gallery as the city's best museum and best art gallery!
Local News
Via Crosscut: "Seattle dance company buys a church on Queen Anne." Yay, Whim W'Him!
Also via Crosscut: A round-up of all the holiday art markets this season. Gift and support artists at the same time!
The Seattle Times' Brendan Kiley brings you the backstories behind the public art in Seattle's light rail stations and introduces you to Tim Marsden, Sound Transit's "art janitor."
"It's tricky business—which is why some artworks in Sound Transit's light rail stations, particularly the more recent ones, are so striking. Unlike many of their earlier, inert cousins, they're a little strange, unusually absorbing. They want to talk to you, sometimes in a whisper and occasionally like an ancient choir from a distant civilization singing in a long-forgotten key."
Inter/National News
"How we saw the arts this year": Revel in these visions from New York Times photographers.
In Artforum: John Waters's bonkers list of his favorite films of the year.
Monica Uszerowicz for Art in America on four artists who "incorporate imagery and ideologies related to various African or Afro-Caribbean spiritual traditions" in their work.
"When artists fold spiritual practices into their artwork, many withhold explanation—those familiar with the context will understand the symbols, while others will still be privileged to enter what has become a blessed space, even if they're not aware of its implications."
And Finally
– Rachel Eggers, SAM Associate Director of Public Relations
Photo: L. Fried.