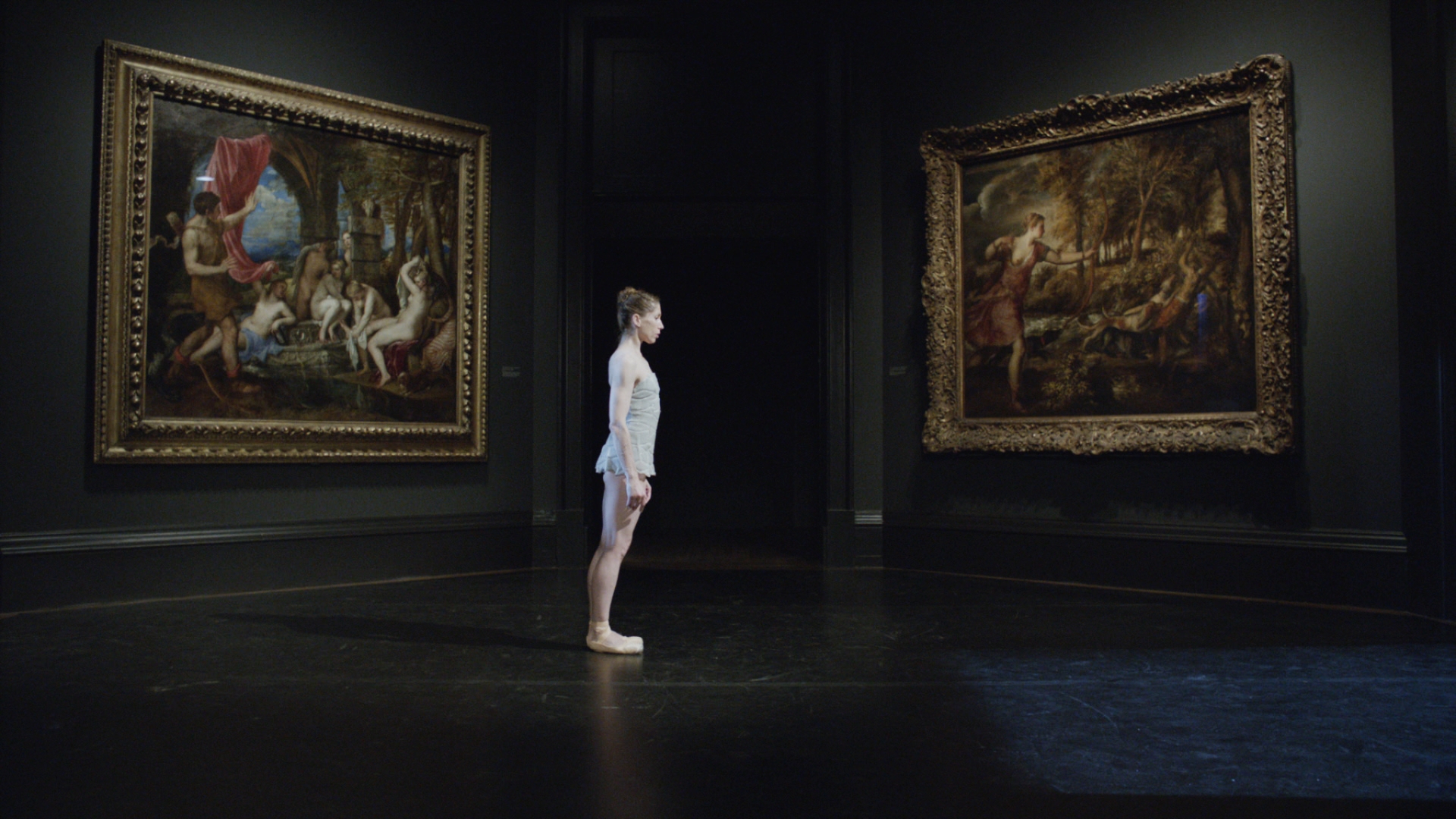 One of the abiding pleasures of my job is that I get to spend so much time in museums—not just the Seattle Art Museum, but great institutions throughout Europe and the United States. That's where I spend my business trips, and many vacations too. Working in a museum, I am familiar with the teamwork and myriad decisions that go into creating collection installations and exhibitions. Now a gorgeous new film, Frederick Wiseman's National Gallery (playing December 5-11 at the Northwest Film Forum), invites viewers to watch the activity behind the scenes at one of the finest collections of European art in the world, London's National Gallery.
Wiseman edited down hundreds of hours filmed on-site to craft a paean to the art of looking. We observe masterpiece after masterpiece–close-up, within the grand architecture of the galleries, and unframed in the attic conservation studio. We observe people—the professional staff of the Gallery, which includes the director Nicholas Penny, curators, educators, marketing specialists, scientists, framers, conservators, art handlers, maintenance staff—as well as studious visitors who scrutinize these paintings looking for answers or just marveling at the talents of great artists of the past.
In contrast to many documentaries, there is no narration, no interviews, and no identification of the speakers. We take a fly-on-the-wall position and watch the business of the museum unfold in a non-hierarchical way. The closest thing to a dramatic crisis is a series of conversations among museum staff about whether the august Gallery should succumb to marketing opportunities to appear more hip and reach a broader audience. I was fascinated to recognize that the National Gallery–which has free admission and welcomes over five million visitors annually—is as concerned as we are at SAM to understand our audiences and develop programs with their needs in mind. But in a film that lasts nearly three hours, this is just one of many activities that hum through the museum, seemingly no more or less important than installing a new lighting system, managing a blockbuster Leonardo da Vinci exhibition, or conserving paintings.
The curators and conservators have unparalleled knowledge about the works of art in their care, but their conversations here are often quite insular and subtle. For me the heroes of the film are the talented and passionate gallery educators who are marvelously effective in helping visitors to understand what the artist was trying to do all those years ago under circumstances that feel quite foreign to us today. All of these dedicated professionals prize active looking, as does Wiseman. He lets scenes unfold in real time, which will require an adjustment from viewers used to quick-paced, plot-driven films. But patience has its rewards, and in the final scene the film achieves poetry as a pair of dancers perform in an empty gallery before two of the most moving works that Titian ever painted. These wordless moments where music, dance, and painting come together resonate with a power beyond all of the eloquent words that came before.
–Chiyo Ishikawa, Susan Brotman Deputy Director for Art and Curator of European Painting and Sculpture
Image: Courtesy of Zipporah Films.