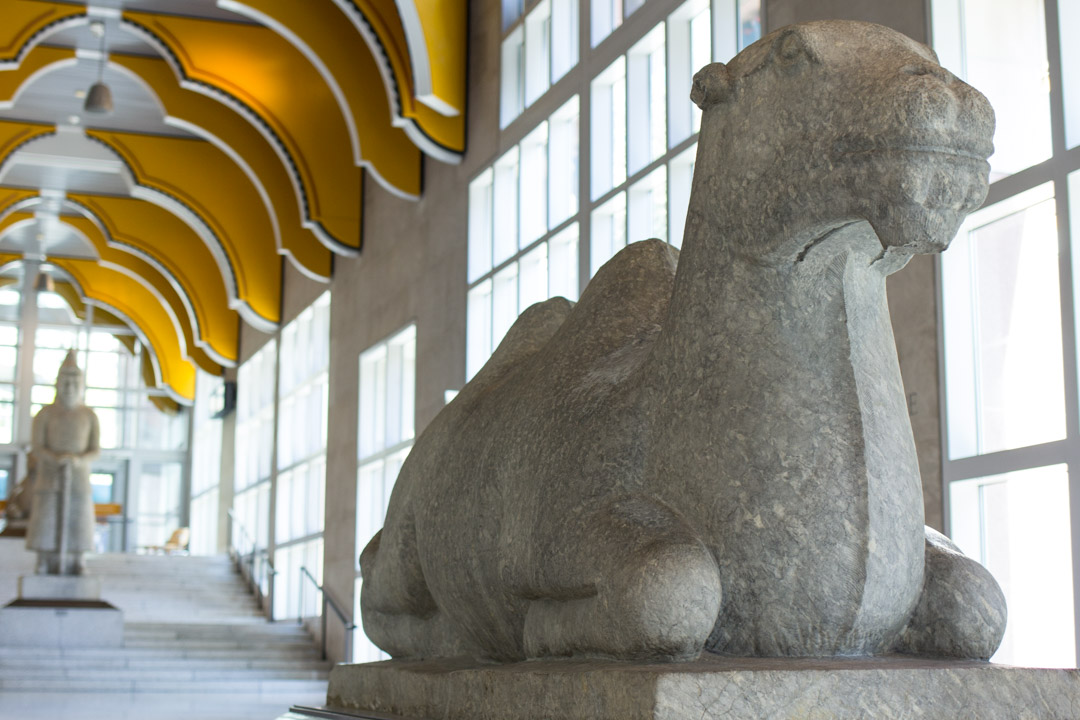 Of the nearly 24,000 objects in SAM's collection, two sculptures have probably had the broadest impact on visitors' experience of the museum since it opened in 1933. They have proven a popular attraction for visitors of all ages, newcomers and regulars alike. For a long time, though, they weren't even physically in the museum. They're the greeters, the guardians. They are: the camels.
Writing in 1968—35 years after the arrival of our Chinese camels and the opening of our doors—SAM founding director Dr. Richard Fuller proclaimed the camels "unquestionably the most popular items" in the museum's collection. No doubt this was partly because he enthusiastically encouraged kids to have a go at riding them.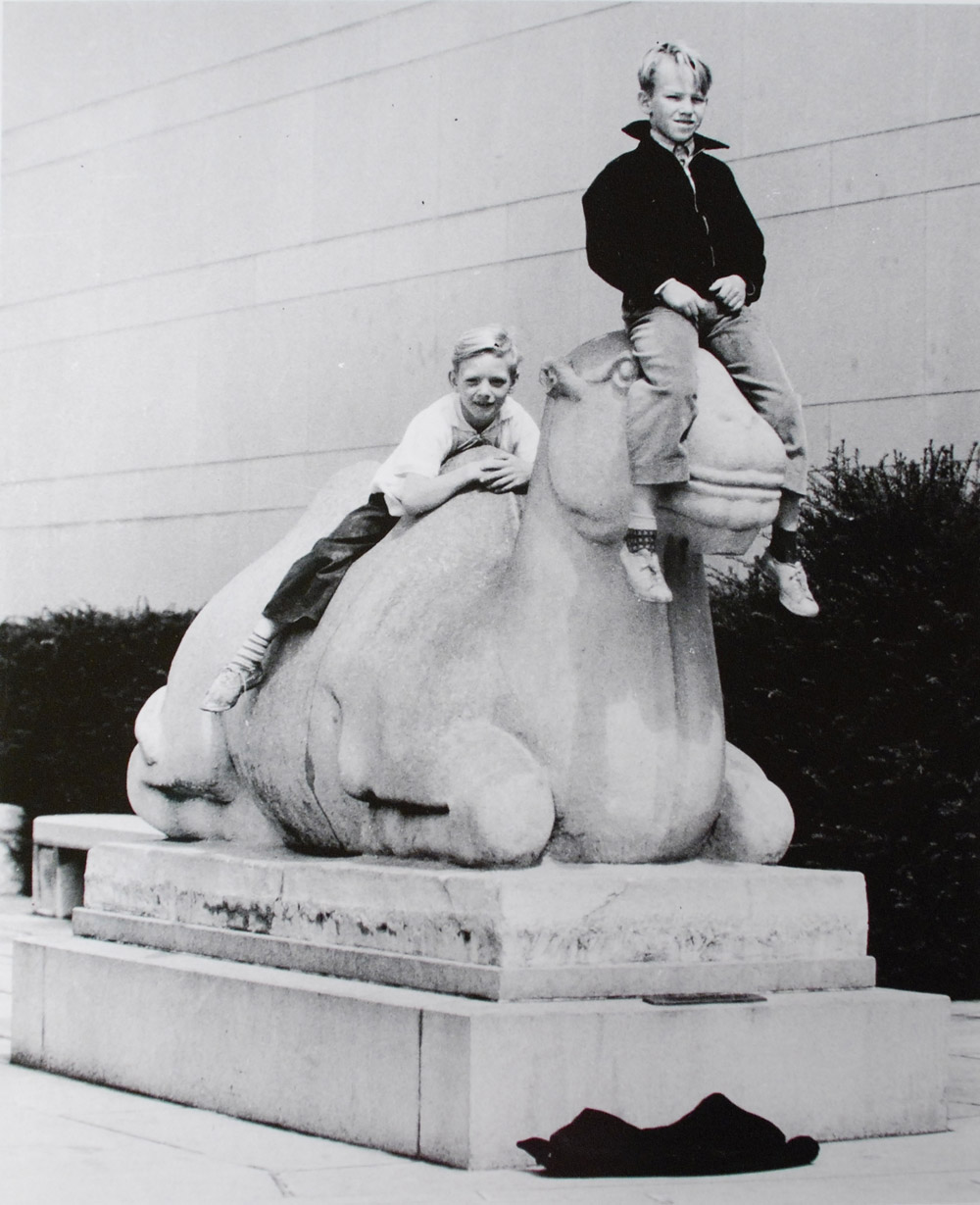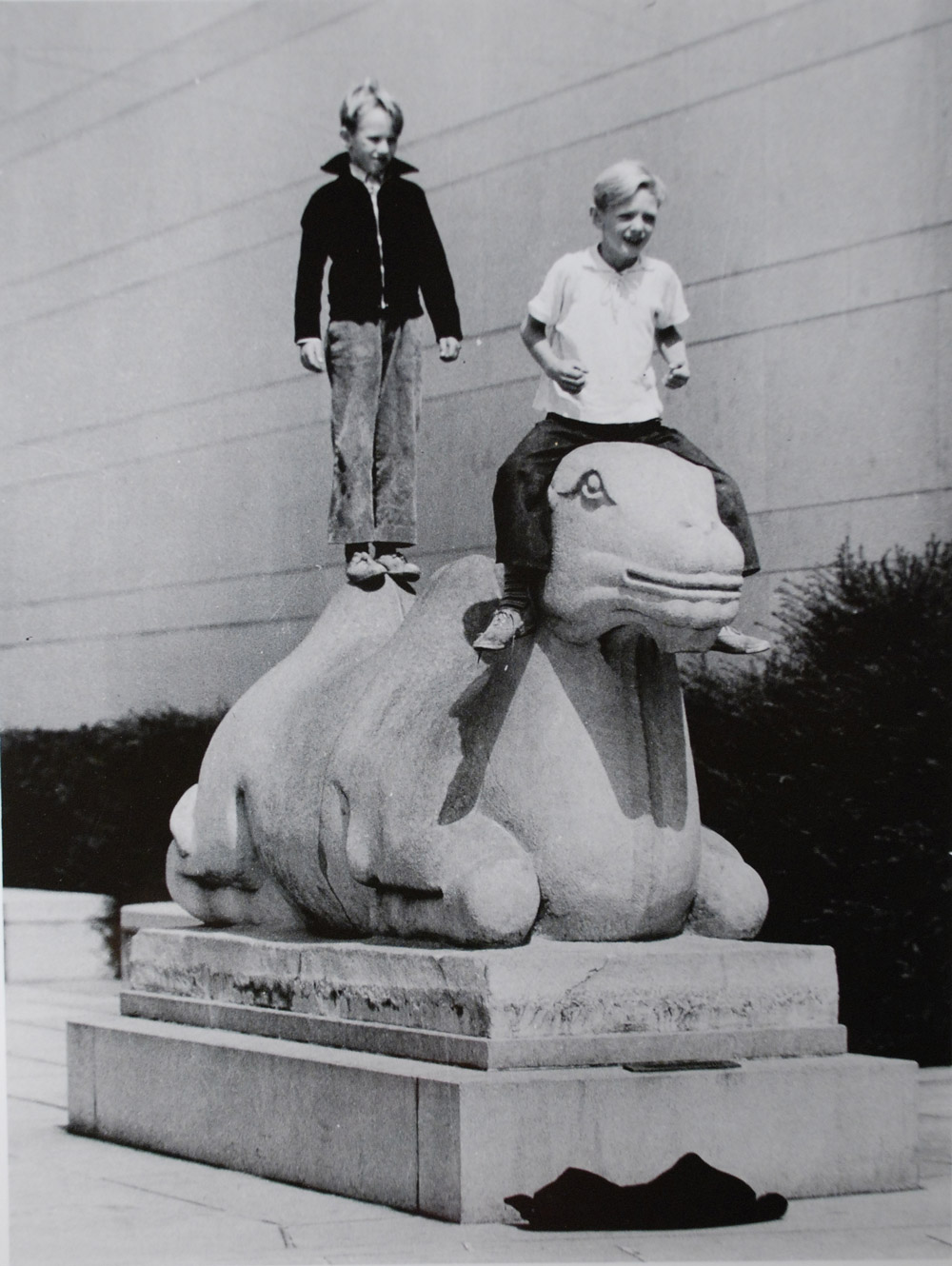 Chosen specifically by Dr. Fuller and his mother, SAM co-founder Margaret MacTavish Fuller, to be the symbolic guardians of the museum, they were installed on either side of the front entrance. Former SAM curator and historian Josh Yiu reflected on their significance: "They were the first works of art that children and adults alike experienced at the Seattle Art Museum. The camels achieved an iconic status because they introduced art, the museum, and China to the general public."1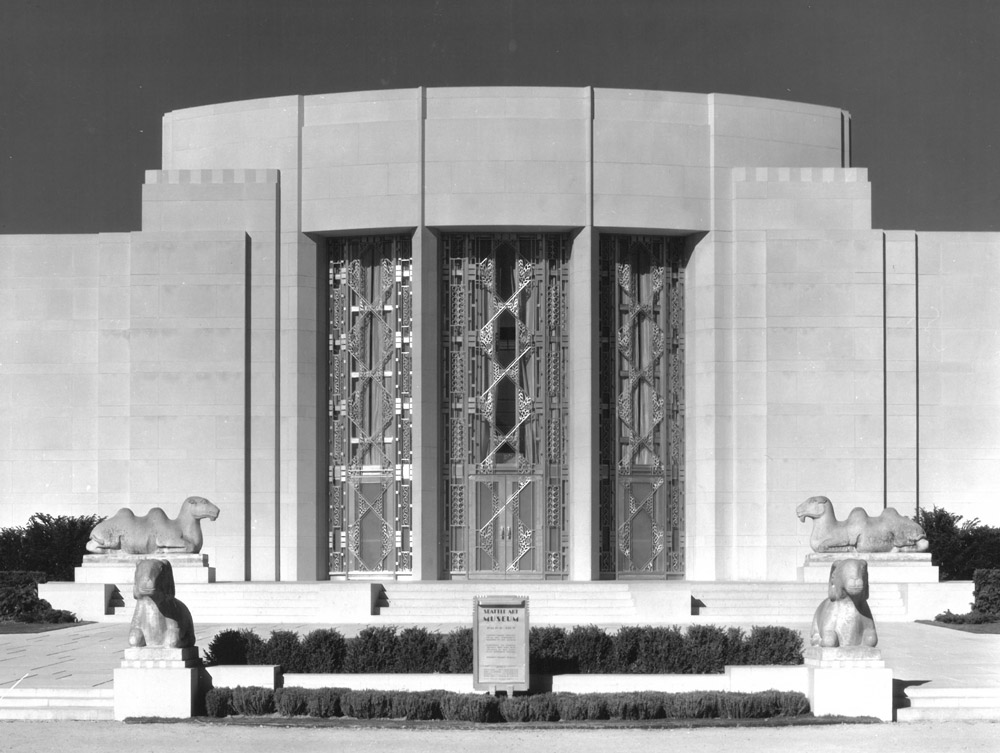 Dr. Fuller also clearly saw in the pair of marble bactrians an impressive aesthetic achievement, one that complemented the striking Art Deco design of SAM's original building in Volunteer Park and echoed the cultural focus of its artworks. In his personal correspondence from 1933, Fuller wrote the following justification:
"Granting that the sculptor had made no attempt to achieve lifelike forms, I think that there is no question but that his results are great works of art…Viewed purely from the view-point of artistry, I personally think that it would be almost impossible to have modern sculpture designed that could have coincided more perfectly with the spirit that we endeavored to attain in the design of the building, and it seems especially fortunate that they should, at the same time, emphasize our interest in Oriental art."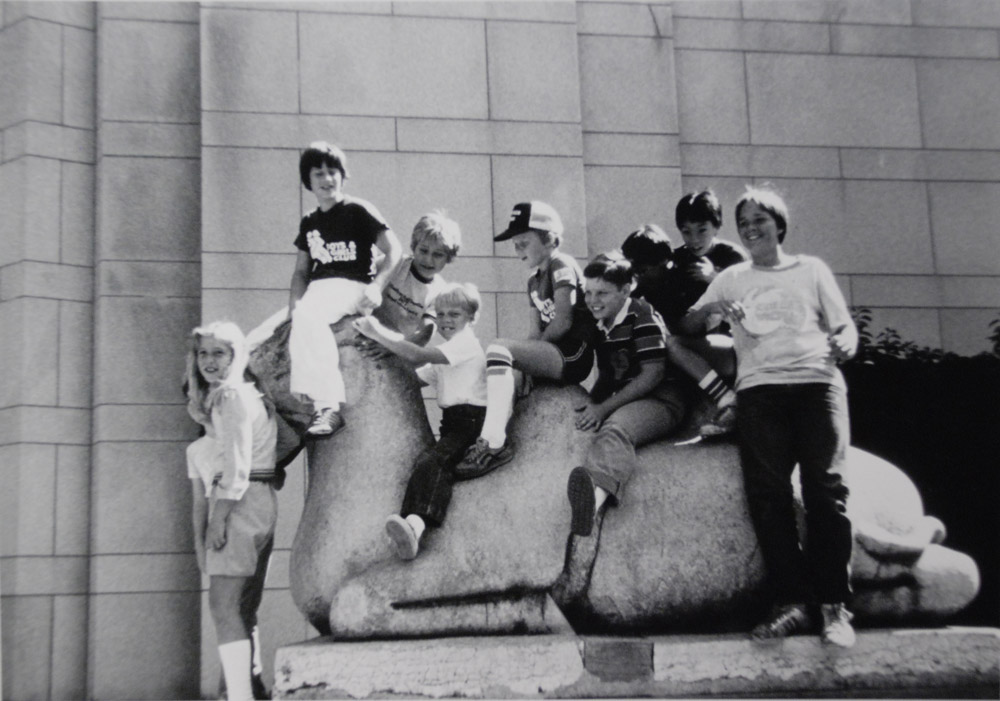 In 1986 conservation concerns won out, and the camel-riding tradition came to a sad, but necessary end (hundreds-of-years-old marble sculptures, folks). We no longer sanction it, at least! The Chinese camels journeyed downtown for the inaugural installation here in 1991, and today replicas flank the front doors to the Asian Art Museum.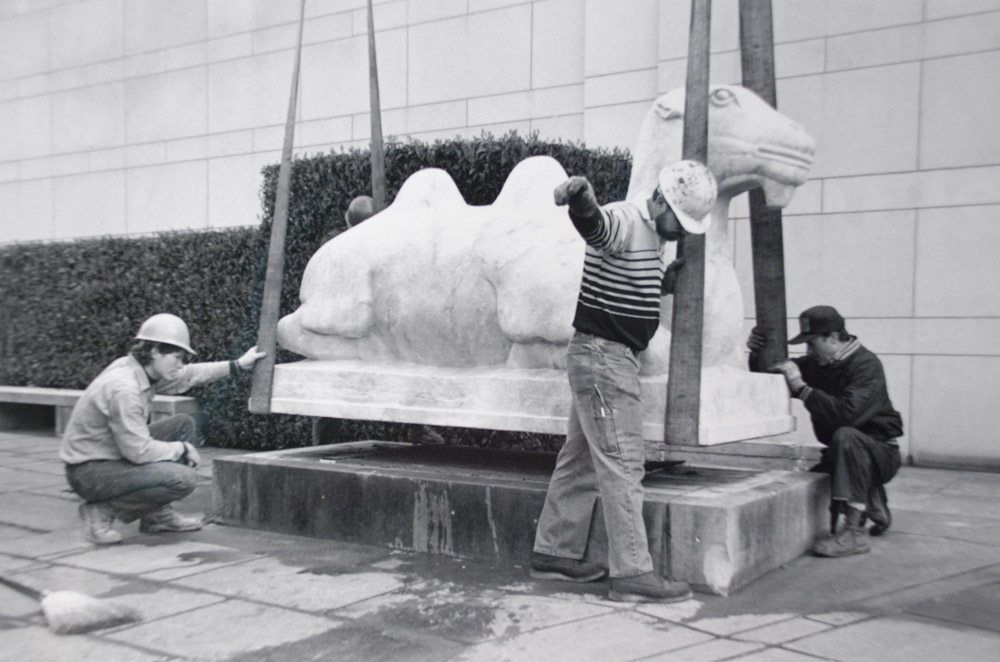 You can still see (not ride) the originals in our grand stairway.
—Jeffrey Carlson, SAM Collections Coordinator
1 Josh Yiu, A Fuller View of China, Seattle, Wash.: Seattle Art Museum, 2014; 46.
IMAGES: Camel, Chinese, late 14th-mid-17th century, marble, each 101 1/2 x 56 x 36 1/2 in. Seattle Art Museum, Eugene Fuller Memorial Collection, 33.814.1, 33.814.2, Photo: Jasmine Boothroyd. Photos: SAM Archive.