HAMMERING MAN BECOMES THE "12TH MAN" ON FRIDAY, JAN 16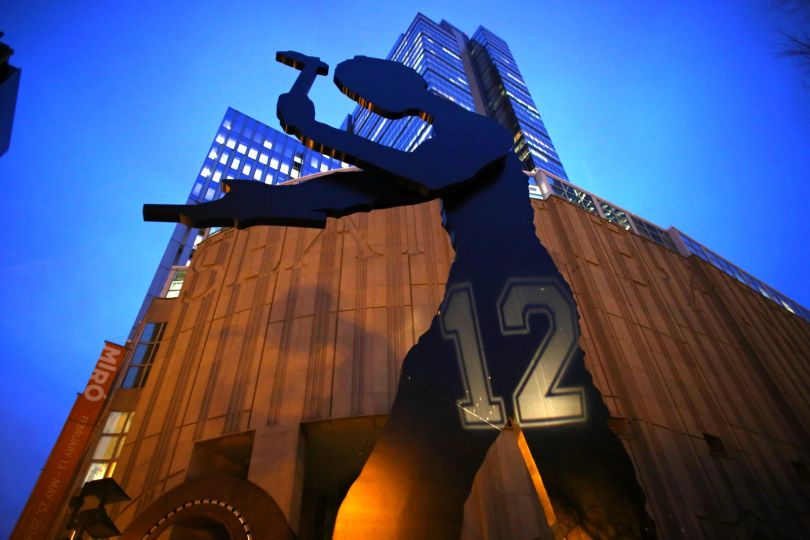 Show your Seahawks support this Friday, and join Hammering Man as he transforms into the 12th Man! For the third year in a row, we'll be honoring our hometown team by projecting the number 12 on Hammering Man by artist Jonathan Borofsky.
Wear your Seahawks gear to the museum tomorrow and get in for free!
At 6 pm, we'll light up the 48-foot Hammering Man at 1st Ave and University St with the number 12.
GO HAWKS.
Image: Joshua Trujillo/seattlepi.com