SAM Art: Abstract and American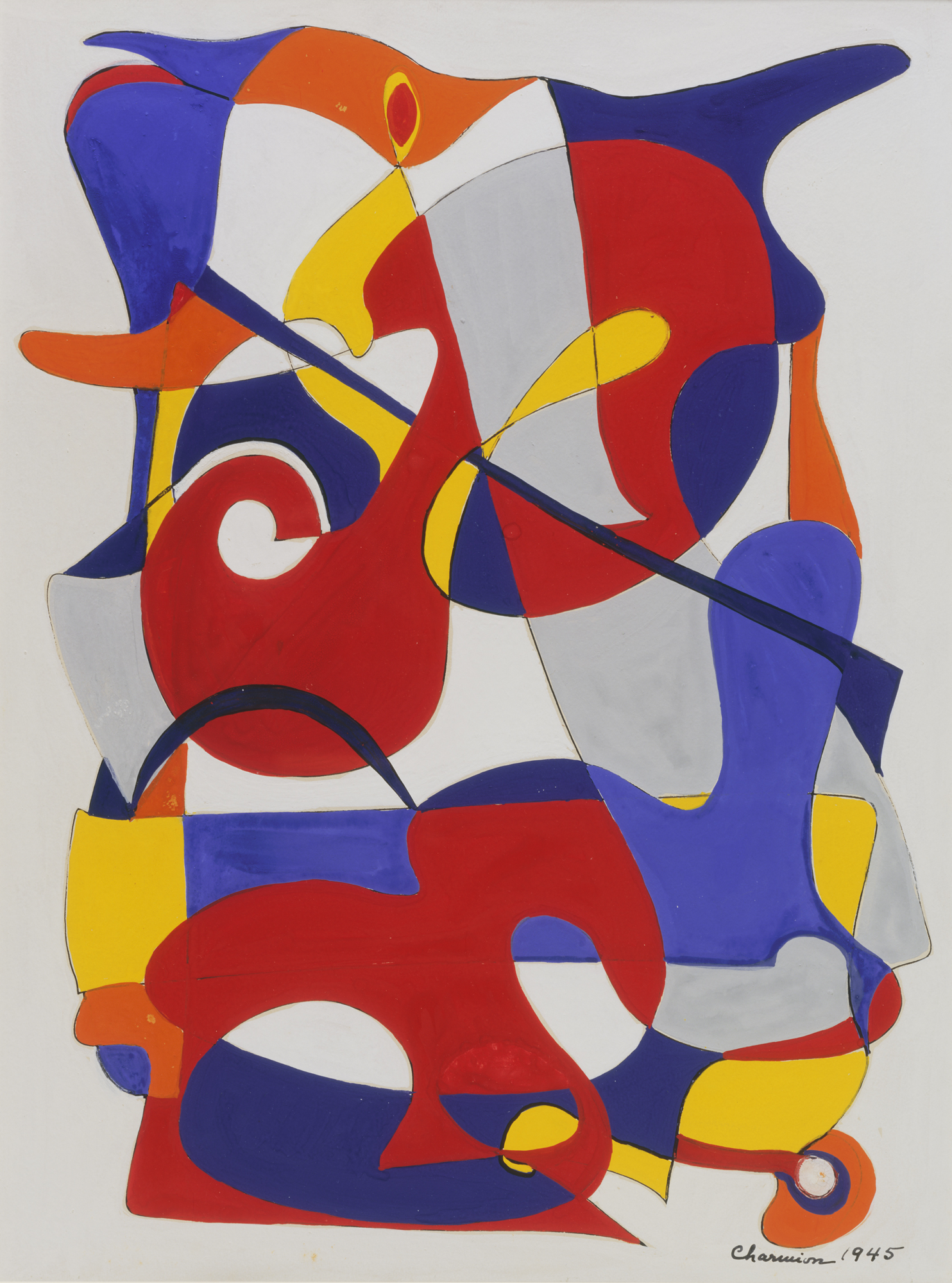 The multiplicity of things which lie in no man's land just beyond the realm of appearances enchants me.
-Charmion von Wiegand, 1947
Charmion von Wiegand was among a dedicated band of U.S. supporters of the Dutch painter Piet Mondrian.  Mondrian spent his final four years (1940-1944)  in New York City, and von Wiegand became one of his closest friends.  Von Wiegand's career as a painter followed Mondrian's arrival in New York in 1940, and she exhibited frequently from 1942 onward.  Her best works, dating from the mid- to late-1940s, merges the structure of geometry with a ceaseless flow of organic shapes. Von Wiegand regularly exhibited with the American Abstract Artists group, which formed the core of support for U.S. abstract art before the emergence of the abstract expressionists.
Abstraction, 1945, Charmion von Wiegand (American, 1898-1983), tempera on board, 19 3/4 x 15 in., Gift of Zoe Dusanne, 60.54, © Charmion von Wiegand. Currently on view in Elles: SAM – Singular Works by Seminal Women Artists, Modern and Contemporary art galleries, third floor, SAM downtown.