Opening Night: GET OUT! Summer at SAM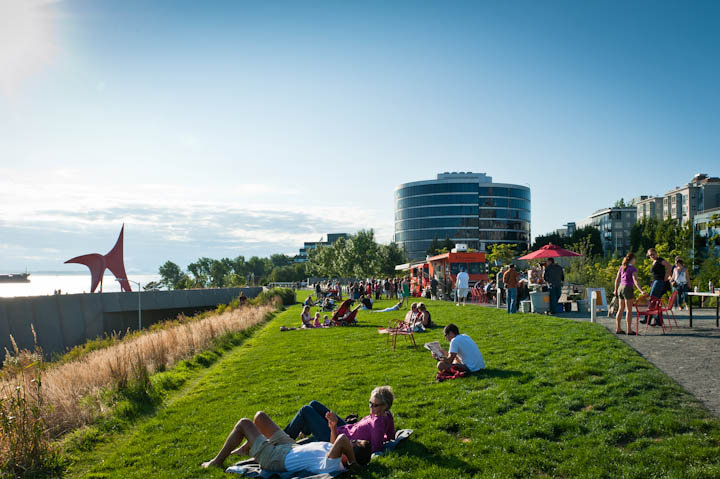 It has been said that when you snooze you lose! So please, trust these words and don't miss out on good-fun tomorrow night, July 12th, at the Olympic Sculpture Park. Come by from 5-8 and let your evenings' actions be that of artistically inspired whim- make an Australian Aboriginal Bike Reflector with local artist Elizabeth Humphrey or draw all-over, all-evening (we'll provide materials) while you enjoy the groovy Brazilian carnival vibe as Eduardo Mendonça's Show Brazil! and the VamoLá Drum & Dance Ensemble make it hop-nd-pop in the sunshine! At 6:30, join forces with Seattle artist Susan Robb to form a Haiku-Cru (crew) as you tour different landscapes in the Sculpture Park and collectively concoct OSP inspired Haikus. Of course, all of said enjoyable activities would work even-mo-BETTA with an assortment of Seattle's best food trucks and wines as well as SAM's delicious Taste Restaurant. To get even more JAZZED about Thursday night, visit http://www.seattleartmuseum.org/getout/default.asp or http://www.tastesam.com/events/ to find the mood for food!
So please join us from 5-8. Bring an empty belly and a smile and beautiful Seattle will do the rest!
We can't wait to see you tomorrow!