Meet Our Second PR and Social Media Intern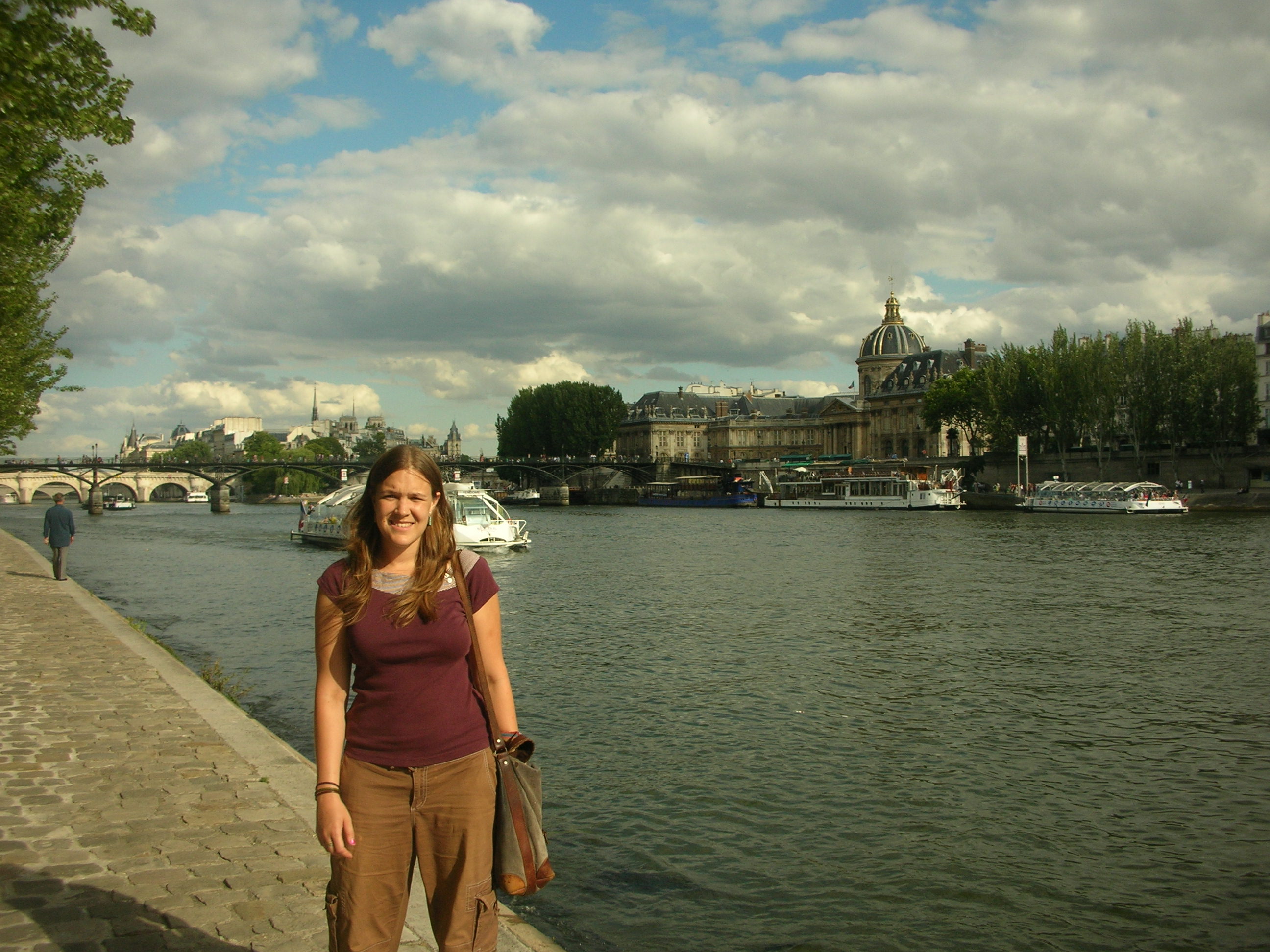 As the second PR and Social Media Intern for the SAM this quarter, it would be best to introduce myself on first day of work.  For me this internship is an opportunity to approach art and museums in a new manner from my previous experiences.
I was born and raised outside Chicago, a place which instilled in me a strong love cultural cities and a distaste for tedious flat landscape.  For university, I moved to the Pacific Northwest, a region that beckoned me with mountains and a body of water more endless than Lake Michigan.  After spending nearly two years abroad, I returned to Seattle and eventually to school at UW as a MA student in Art History.
I am currently finishing my degree by writing a thesis on the municipalization of ancient Roman Italy.  When not studying or traveling I enjoy the advantages of Seattle's geography by hiking, kayaking, or snowboarding or else practice yoga or fencing.  One may also find me in a distinctly more sedate position curled up with a good book and a large mug of coffee.  I often return to Chicago when homesick for a good winter storm or summer heat wave or just to visit family and friends.
Due to my parents, museums have always been a part of my experiences as I travel and experience new cultures.  Whether large, small, old, new, renowned or unknown, I believe that museums provide a base in which to integrate and understand one's environment.  They are opportunities for one to delve into a place's history while discovering its contemporary perspective.  For me, this especially true at art museums where ideas are connected and transmitted.  When my parents left me—young, overwhelmed, fatigued—in front of the Raft of Medusa at the Louvre in Paris, my love and appreciation for art began.  They did not know then what they were getting me into.  Each experience, at home and abroad, has not only shed light on the unknown but also taught me about myself.  It has led me to roadside sculptures by farmers or well-known artists along the interstates and across the globe.  Now, in Seattle, it has carried me to the SAM.
Here at the Seattle Art Museum, I hope to continue my explorations of both art and culture.  Not only will we, as partners on this blog, delve into new cultures and arts but also for us to learn about ourselves and Seattle.  I am looking forward to my experiences here at SAM and with you as we explore and discover together.
-Sarah Lippai, PR and Social Media Intern
Photo credit: Nick Scherrier