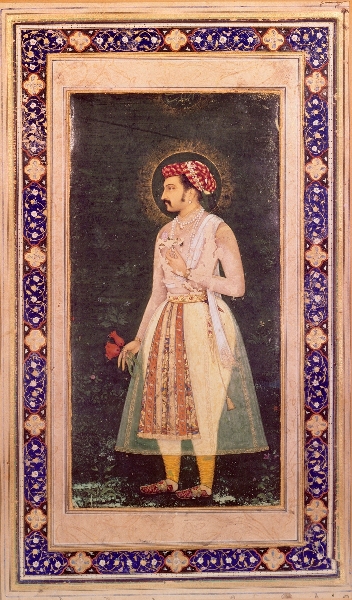 Before he was the most powerful ruler in the world, Prince Khurram was a young man molding his image and his priorities. Son of the Emperor Jahangir, he was both protégé and upstart, a source of pride and later serious rivalry for his father. For years it was believed that this portrait depicted Jahangir himself, but recent research identifies him as Jahangir's son and successor, an early image of the supreme Mughal leader, the man who would become Shah Jahan.
This Mughal portrait is on view through Sunday, May 30.
Portrait of Prince Khurram (Shah Jahan), first quarter 17th century, Indian, Mughal period (1526-1858), opaque watercolor and gold on paper, 17 1/2 x 12 1/8 in., Thomas D. Stimson Memorial Collection, gift of Mrs. Charles Mosely Clark, 44.650. Currently on view in the Ancient Mediterranean and Islamic art galleries, fourth floor, SAM downtown.