Thanks to Yogi Bhajan's journey to the USA back in 1969, Yoga has ventured from ancient India and in to your very own Olympic Sculpture Park! The chance to become a Saturday Yogi (yoga-do-er) is upon us! Every Saturday morning through the end of August, join fellow Seattleites and Terilyn Wyre on a journey as you assume the Warrior II, Half Moon, Royal Pigeon and Thunderbolt amongst other physically enlightening poses. If you're lucky enough you might experience great self transformation while in Bharadvaja's Twist or Distinguished Hero… Spiritual serenity and improved self-awareness are on the morning's menu, all while you wave goodbye to your timber-limber (that's not very limber…) self!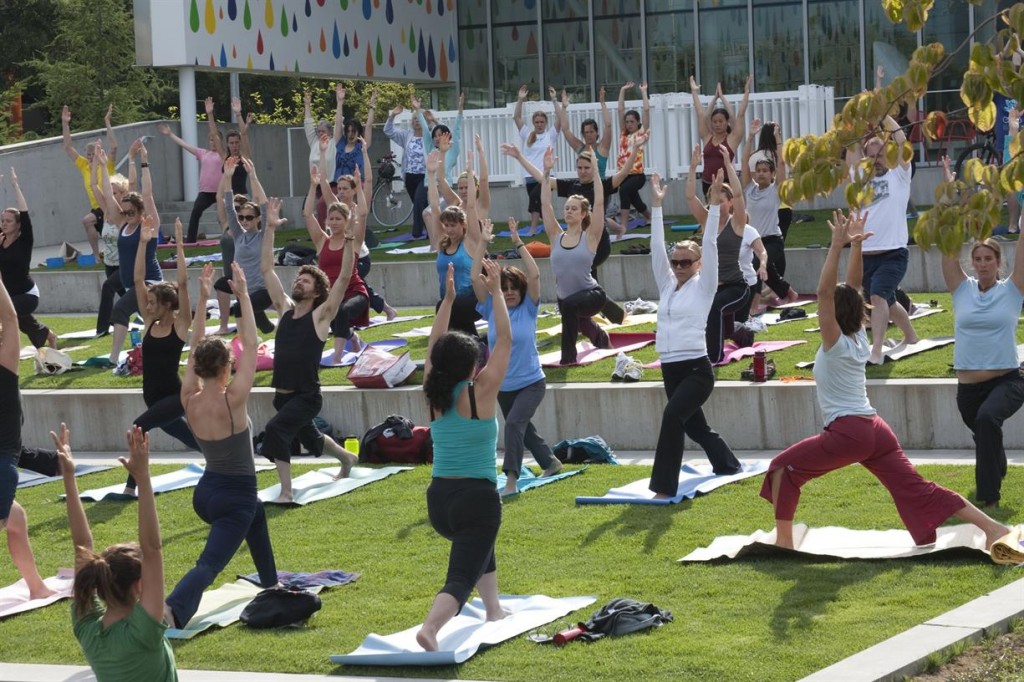 These classes suit all levels; so if your flexibility rivals mine, don't worry about struggling through body-bending and mind-blowing poses designed for rubber bands and silly-putty. Please bring your own stylish mat and arrive 15 minutes early to sign in. Classes meet at the Olympic Sculpture Park's Amphitheater from 10:30 to 11:30 and if it dares to rain on your yoga-day, classes will move into the adjacent Pavilion to render mother nature offenseless through the power of Patanjali and his Yoga Sutras (and also a functional roof…)!
Come down and stretch it out this Saturday!
Keep it Flexi,
-Yogi SAM