Object of the Week: Book Cover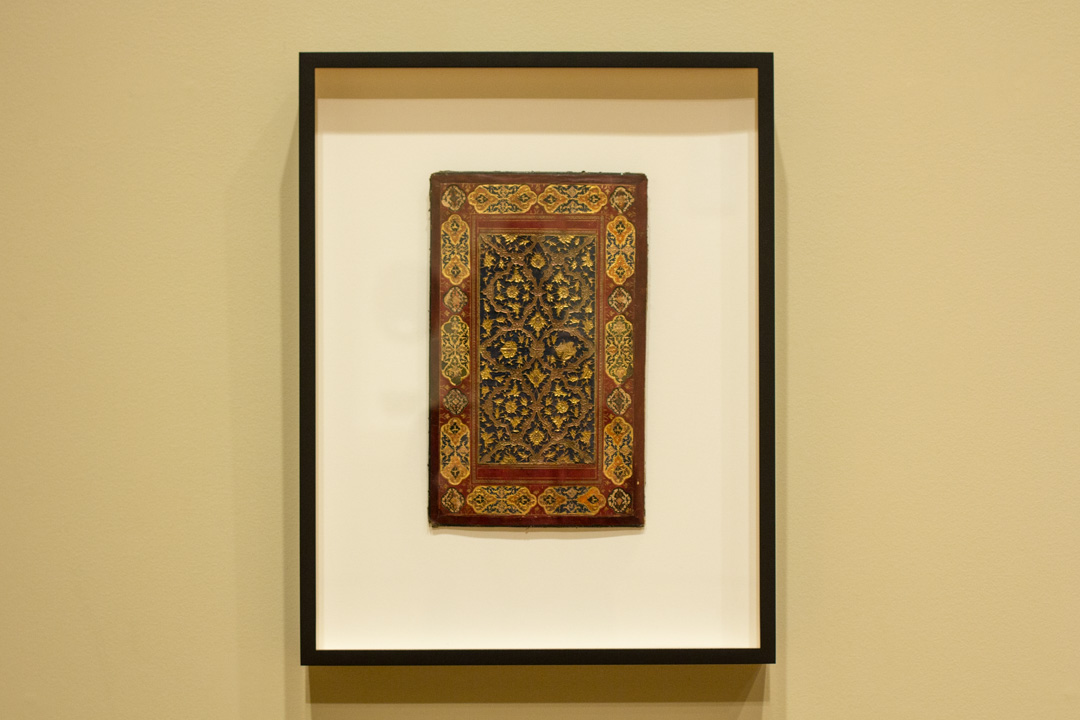 In artspeak, "hierarchy of medium" is a phrase we might throw around to describe the relative importance that painting and sculpture have been given in the museum space historically, as compared to any other form of art-making. At SAM, one aspect of Dr. Fuller's legacy for which we can be grateful is his openness to collecting art in a range of forms. His interests were his own, but at least they were broad. Consider that between 1938 and 1949 Dr. Fuller purchased for the collection three exquisite book covers, Islamic and Persian, that he had sought out from three different dealers. That means before SAM could claim any of its best-known paintings—before the Cranach, Church, Pollock, Rothko, and a half-century before the iconic Bierstadt—three book covers graced the collection.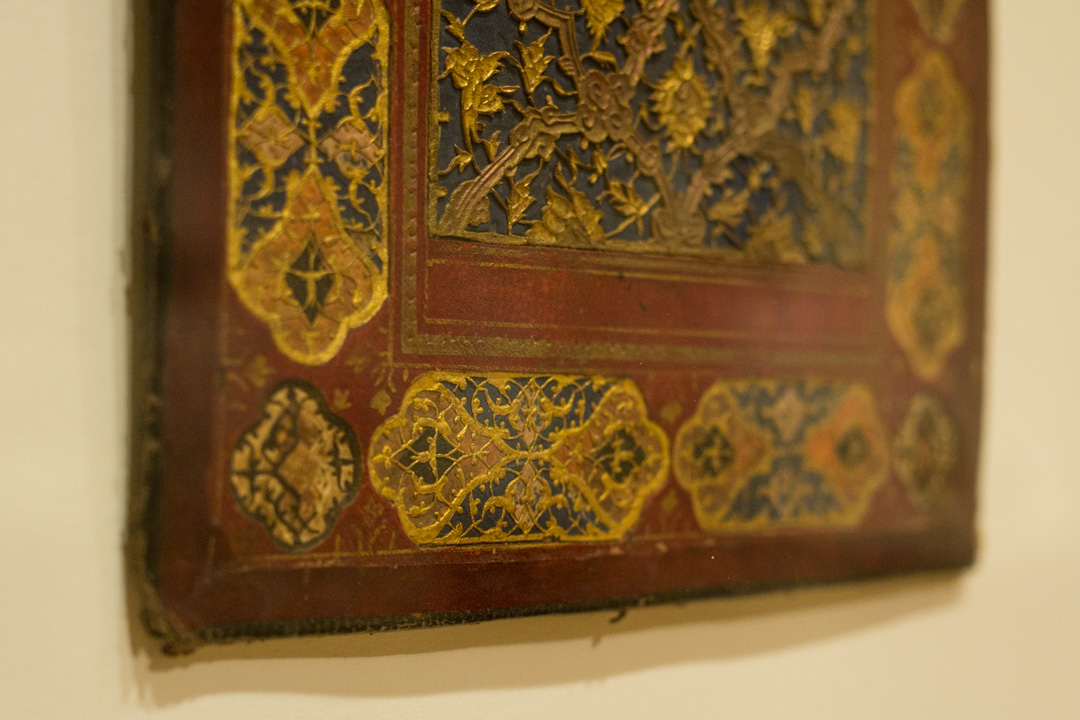 The future of printed books seems anything but clear. As a book lover, I mourn this a bit. Digital can't do it all. I want the whole book experience: the artful cover, the heft of the thing in my hand, the texture of the paper, the reassurance of progress I feel as my bookmark inches from front cover to back cover, and of course the incomparable smell. How sweet to have an opportunity, in SAM's ancient art galleries, to consider two exceptionally crafted Persian book covers from the Safavid period. Their artistry reminds us of what is possible in this form.
Dr. Fuller purchased the fine example highlighted here from Thomas B.W. Allen, a dealer based in Walla Walla who advertised "Fine Things from Far Places." Dr. Fuller went to Allen on several occasions for exotic artworks, buying from him, among other things, a Persian Dervish's begging bowl, a Luristani bronze, a portable Qur'an, Achaemenid seals, an Islamic brass ewer, and a Persian tinned-copper vessel. Allen also gifted SAM a Persian black vessel and a classical vase, reflecting that this gallery-museum relationship, like several others Dr. Fuller enjoyed, was a congenial partnership.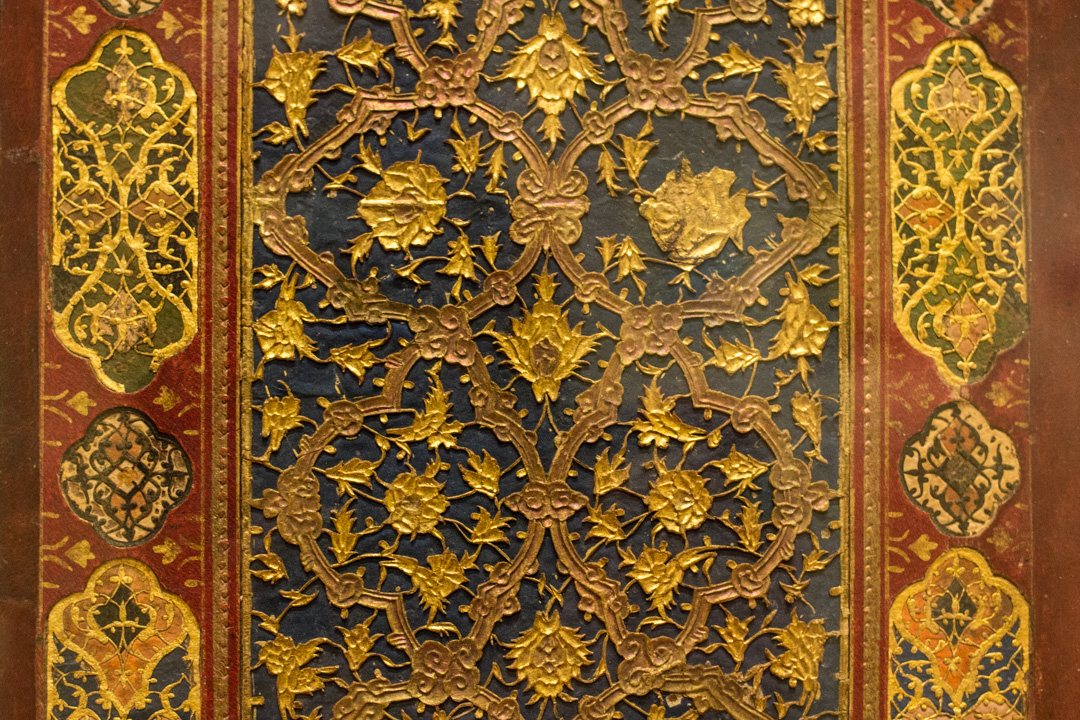 The makers of the Book cover achieved balance and symmetry on a small scale that required a masterful and delicate touch. The central panel features a garden motif that Persian artists applied to a range of decorative objects, including ceramics, metalwork, and carpets. Floral filigree winds across the central panel, inhumanly precise—the taunting of a confident artist. The gilding that appears across the cover gives the book a regal presence that would have conferred a real sense of importance to the contents of the book. A cover this intricate would have convinced me to read what was inside.
Had Dr. Fuller never purchased this book cover or many of the other delicate, unfamiliar things from "far places" you can see in our ancient galleries, they might not be here. With one set of eyes we might see them as mementos of his idiosyncratic collecting, but with another, they exemplify that art knows no cultural or formal boundaries.
—Jeffrey Carlson, SAM Collections Coordinator
Images: Book cover, 16th-17th century, Persian, Safavid period (1501-1722), leather, gilding, 11 1/8 x 6 3/4 x 3/16 in. Seattle Art Museum, Eugene Fuller Memorial Collection, 49.172, Photo: Natali Wiseman.