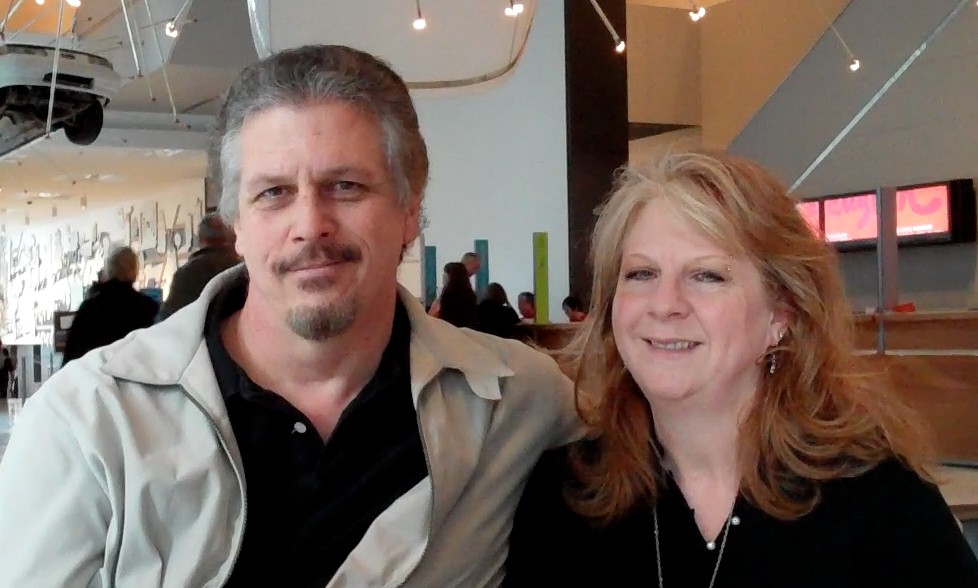 Valentine's Day 2012
Like many couples looking for the perfect Valentine's Day date, Gary and Dannie Bollinger-Smith came to the Seattle Art Museum this morning to see the Gauguin & Polynesia exhibition.  However, what makes these two unique is that it's their 26th Valentine's Day together.
A lifelong love for art has brought Gary and Dannie back to SAM countless times throughout their marriage of 25 years.  Visiting the museum has always been a family affair.  Today's date brought back memories of special visits when both Gary and Dannie were able to bring their fathers to the museum.  When Gary was a child his dad traveled frequently and brought back art pieces from Polynesia.  Seeing the current exhibition made him reminisce on those treasures.  When Gary and Dannie's children were young the two would encourage them to appreciate the arts by visiting the museum together.  But with grown-up kids a family membership became a dual membership, and Gary and Dannie now have the chance to enjoy the galleries as a couple.
Gary treated Dannie to their newest SAM membership because of her love for Gauguin.  Both of them identify with the artist's wanderlust and his need to see new places to find inspiration.  The two love to travel and have been to museums across the globe, yet always come back to SAM for its world-class shows.  "SAM compares very well around the world," Gary said.
After seeing Gauguin & Polynesia, the two said that the exhibition itself was like a vacation.  The experience took them to Polynesia to see something entirely new.  Dannie was astounded by the Maori art in particular, and loved being able to see what inspired Gauguin himself.
"These are the Valentine's Days you'll remember" Dannie said.  The romance of SAM and the once-in-a-lifetime experience of seeing the Gauguin & Polynesia collection will be a memory they'll treasure for years to come.
Love is in the air at SAM as couples come from as far as Flagstaff and as near as Queen Anne to experience the magic of Polynesia this Valentine's Day.  Here are some other duos enjoying their day together.
– Sean C. Fraser, Public Relations Intern